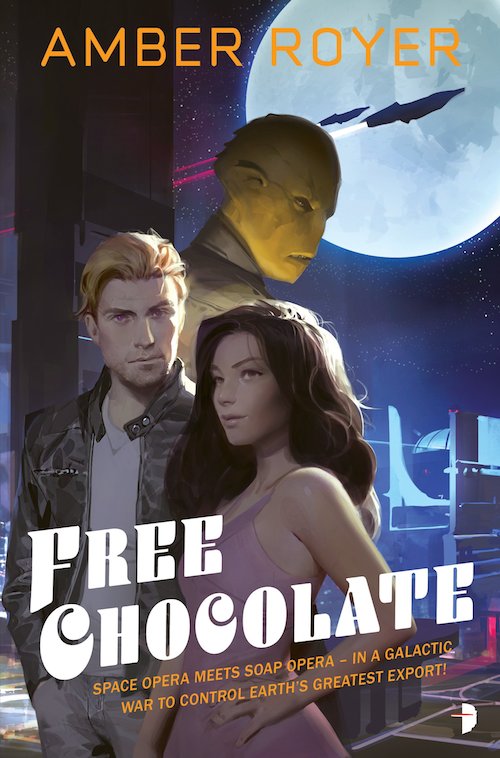 This review is based on an ARC given to me for free by the publisher, Angry Robot Books. This does not in any way affect my review.
This book is slated for release on June 5, 2018.
I've loved chocolate since I had my first taste of it when I was a little girl. It was a piece broken off of a Nestle Crunch candy bar, handed to me by one of my parents, though I don't remember which. That first taste created a love for chocolate that lasts to this day (though nowadays I eat more dark chocolate than milk chocolate, due both to changing tastes and health reasons). Indeed, there is no flavour quite like chocolate – and I and many chocoholics both in the past and in the future will agree that chocolate is one of the most sublime foodstuffs ever discovered.
The sublimity of chocolate was first discovered by the Mesoamericans, who first started harvesting and then cultivating the cacao plant for use in rituals and medicine – and later, when the Aztecs came to power, as currency. When the Spanish conquered Central America they brought chocolate over to Europe, where it became a popular foodstuff; as a result, plantations were set up all across the world, most of them in colonies falling within a narrow band of twenty degrees north and south of the equator. Most of the world's chocolate now comes from countries that fall in that band: the Ivory Coast and Ghana are the leaders of production, with Indonesia, Cameroon, and Nigeria close at their heels. The Philippines is a very small producer, comparatively speaking, but the quality of the chocolate produced is exceptional, if the results from the 2017 Academy of Chocolate Awards are any indication.