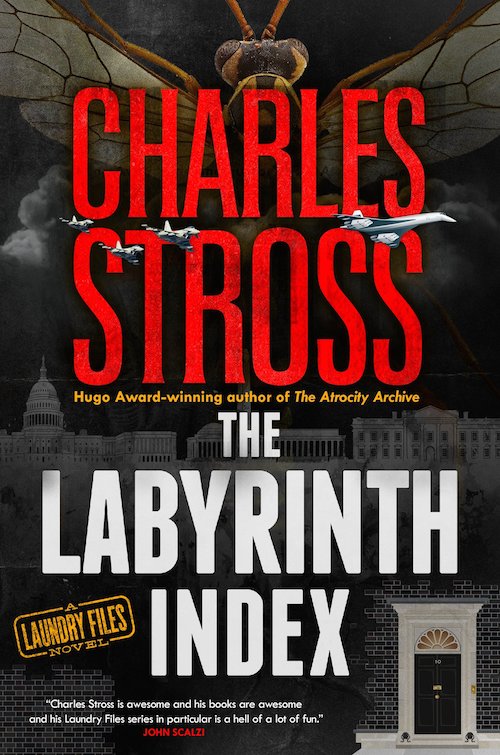 This review is based on an ARC given to me for free by the publisher, Tor.com Publishing, via Netgalley. This does not in any way affect my review. This book is slated for release on October 30, 2018.
This is a review of the ninth book in a series. While it contains no spoilers for the book under discussion, it may contain spoilers for the previous books in the series. Please do not read this review unless you have already read the previous books.
Some acquaintances of mine have commented on my ability to sustain interest in long-running series before they are completed. Trilogies, they say, are easy enough to maintain interest in, especially if the author is good enough about delivering a book once a year or so. Romance novel series are also fairly easy to maintain interest in even if some of them can run into several books long, because each book deals with one specific couple and can therefore be read on its own.
But in genres like sci-fi, fantasy, and urban fantasy, maintaining interest in a series that runs beyond four or five books is, so my acquaintances say, an almost herculean feat of focus – especially if the series has yet to be concluded. For my part, I do not see how that sort of focus is herculean – not least because I often reread books in a series if it has been some time since I engaged with it and need a refresher before diving into the latest volume. It can be a bit tedious to have to do so, especially if the previous novels are doorstoppers in their own right, but doing so does not require any great expenditure of effort, nor is it in any way onerous. There is something pleasant, after all, about revisiting a story one has already engaged with – especially if one enjoyed it.